Creative Synergies Group Appoints Industry Veteran Dr. Soumya Bhattacharya As Executive Vice President, Embedded Systems, IOT, AI/ML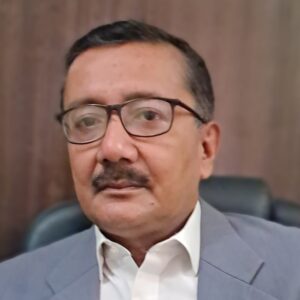 Bangalore, May 3, 2023: Creative Synergies Group, a global digital innovation solution provider, today announced the appointment of Dr. Soumya Bhattacharya as Executive Vice President, Embedded Systems, IoT, AI/ML. In this role, Dr. Bhattacharya will be overseeing Embedded Systems, AI, ML, and IoT, incubating emerging digital technologies for the brand's global business in the US, UK, Japan, Germany, Netherlands, and India, and driving the company's ambitious high-growth vision.
This leadership appointment stems from Creative's accelerated growth plans. The brand is poised to expand its workforce by 40% annually for the next three years to serve its 40+ Fortune 500 clients worldwide. To set this plan in motion, Creative onboarded Sujendra GS, VP of Human Resources, earlier this year and hired several resources ranging from technology leaders to freshers across their business units.
With over 26 years of experience in digital product engineering services, delivery, sales, and P&L management, Dr. Bhattacharya has previously worked with Wipro, Aricent, and Calsoft. "I'm thrilled to work with a global brand with a stellar reputation for innovation. We're at an exciting juncture in technology where the evolution has been phenomenal during the last decade. Machine Learning, AI, and IoT are everywhere now. And working with a brand that doesn't just leverage existing technology but pioneers futuristic tech is very exciting. I look forward to leading the digital transformation journey of major global businesses and setting them up for long-term success and growth," said Dr. Soumya Bhattacharya, Executive Vice President, Embedded Systems, AI/ML, IoT.
Dr. Bhattacharya has a Ph.D. in Robotics from IIT Kanpur and has published in international Manufacturing Science and Robotics journals.
"Dr. Bhattacharya fits right into Creative, and we couldn't be more excited to welcome him to our team. His knowledge and experience are exceptional, and he will elevate our game in delivering digital innovation in global markets. Over the years, Creative has fostered a 'can do' culture, helping us achieve technological feats that once seemed far-fetched. And by having a seasoned professional such as Dr. Bhattacharya lead our Embedded Systems, IoT, AI/ML division, we are assured of leapfrogging in the digital technology space," said Dr. Mukesh Gandhi, Founder, and CEO of Creative Synergies Group.