CSC signs MoU with Medikabazaar to strengthen healthcare delivery in rural India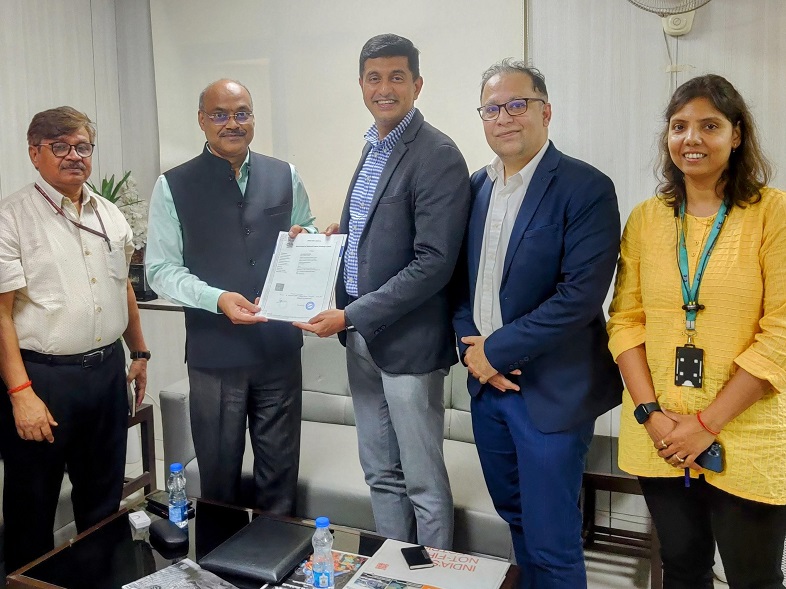 Mumbai, May 9th, 2023: Common Services Centers, under the Ministry of Electronics & IT, has partnered with Medikabazaar to strengthen healthcare through availability of medical supplies and equipment in smaller towns and rural India.
As per the MoU, Medikabazaar will extend its entire medical product catalogue and financing support to CSC to enable better healthcare delivery for citizens in rural India. Medikabazaar will also train the VLEs (Village Level Entreprenuers), who run the CSCs, for developing and establishing online B2B medical supply business. The collaboration will benefit thousands of small towns and villages by providing simpler and faster access to a wide range of medical supplies and equipment in Tier 3 & 4 cities, apart from remote areas.
Medikabazaar will train these CSCs on the various aspects of running an online business for medical supplies in the assigned geographies, enable them to transition B2B healthcare online in rural India, offering end-to-end support during this journey by overcoming challenges such as absence of supply chain networks, last mile delivery issues, lack of market linkages and providing easy access to financing support.
Medikabazaar will establish sourcing, fulfillment, and last-mile delivery of medical supplies to CSCs. It will also help CSCs in financing solutions in addressing specific development challenges. CSC will provide access to its entire network of CSCs and CSC Grameen e-Stores to supply to hospitals, doctors, diagnostic centres and pharmacies.
Elaborating on this collaboration, Mr. Sanjay Kumar Rakesh, MD & CEO, CSC SPV said, "This partnership is based on our shared vision of using technology and digital reach to bridge the urban-rural divide in delivery of healthcare services. This initiative will improve availability of critical medical equipment and supplies in rural areas across the country."
Medikabazaar will also develop medical supply procurement, fulfilment, and last-mile delivery to CSCs. Medikabazaar will also assist CSCs in financing solutions to specific development concerns. CSC will enable hospital, physicians, diagnostic centres, and pharmacies with access to their complete retail network of CSC e-Grameen Store as well as an offline method of supply.
Mr. Vivek Tiwari Founder CEO of Medikabazaar said, "We are excited to join efforts of CSCs in delivering better and connected healthcare to the tier 3,4 and remotest corner of India. Medikabazaar will provide its platform and services sourcing, fulfillment, and last-mile delivery of medical supplies to CSCs for a extend healthcare supplies and equipment to CSCs."