Jupitice launches AI-backed chatbot 'Saya'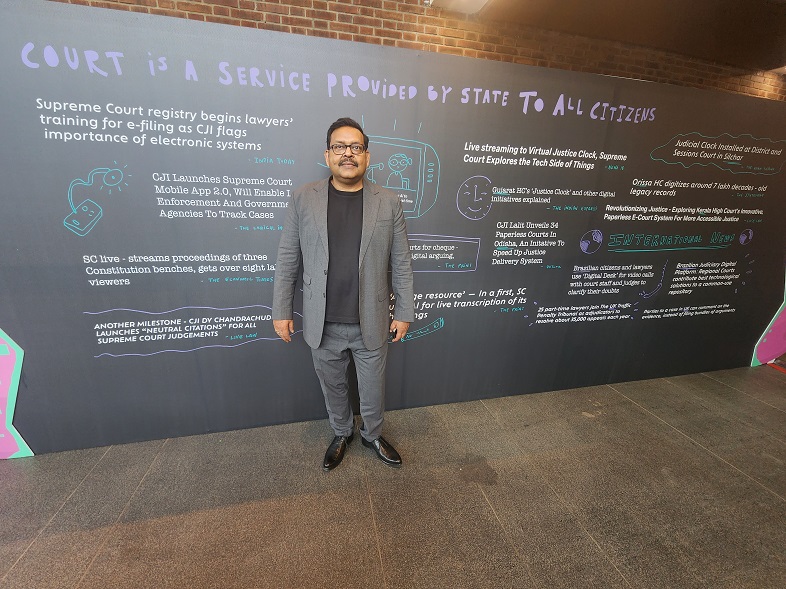 Chandigarh, March 21, 2023 – India's leading Justice Technology (JusTech) company Jupitice launched Artificial Intelligence-powered chatbot Saya at the 22nd International ODR (Online Dispute Resolution) Forum meet at Bengaluru which among others was attended by former NITI Aayog CEO Amitabh Kant and Infosys co-founder Nandan Nilekani.
SAYA, a digital legal assistant, will act as an aide helping people manage their legal disputes and also get answers to all queries. It will empower users to make better-informed decisions and also schedule sessions accordingly to availability.
Participating in the discussion, Kant stressed that ODR "will allow access to justice in ease of doing business by making dispute resolution cheaper, quicker, and most importantly equally credible as conventional methods."
Nilekani said that the ODR system is evolving as a new way of doing things and "it will allow millions of small disputes and other things that will be taken off the table, which means the judicial system can focus on genuine major issues."
Besides Kant and Nilekani, the participants at the conference included SEBI Executive Director Pramod Rao, NCTDR Director Ethan Katsh, and Odr.com CEO Colin Rule.
The 22nd International ODR Forum was hosted by the National Centre for Technology & Dispute Resolution (NCTDR) on March 17 and 18 and attended by over 250 experts from various fields.
During the conference, Jupitice, the world's first and only Justice Technology (JusTech) company, presented its UN-based ODR platform powered by AI and Blockchain.
The company also launched its unique AI chatbot, SAYA, during the pop-up, which serves as a digital legal assistant empowering users to manage their disputes and make better-informed decisions.
The two-day event included several panel discussions on the ODR landscape, such as the session on "ODR by the State: A Learning Circle" wherein experts discussed the significance of state governments and State legal Service Authorities adopting online dispute resolution.
During the discussion, SPL DGP Punjab Gurpreet Kaur Deo shared the collaboration between Moga Police and Justice Justice Technologies towards a pilot project – SAANJH-Dilasa.
Raman Aggarwal, Founder, and CEO of Jupitice, emphasized the importance of data as a prime currency and said that "data that is lying in the third party is scattered, and we are wasting our data. We should see the root cause and do the root analysis of that data and come up with nice policies and legislative amendments."

He further said, "We should have a technology which can support the judiciary, we should have the technology which can support the quasi judiciary, we should have the technology which can support the area justice system across the group and then, of course, the ODR."
The speakers made a strong case for promoting ODR with a view to reducing the number of pending cases in India which include 4.3 crore cases in District Courts, 53.5 lakh cases in High Courts, and 70,000 cases in the Supreme Court.
ODR provides a cost-effective and convenient solution for resolving disputes and seeking justice without the burden and expense of traditional legal procedures.
The International ODR Forum is the leading global networking platform for the ODR community, taking place annually in various regions around the globe, and it showcases how ODR is being put into practice worldwide.