Leading Experts Unite to Drive a Sustainable Future for the Cement Industry at the Green Cement Conference
Data and Innovation Take Centre Stage at Athens Conference: July 10-12, 2023
Athens,  4 May 2023 -CemBR and A³&Co.® have announced the dates of the upcoming Green Cement Conference, which will take place from July 10th to 12th, 2023, at the Grand Hyatt Athens, Greece. The event aims to address the challenges associated with decarbonising cement, one of the hard to abate industrial sectors.
The conference will bring together a diverse range of experts, including representatives from the cement industry, equipment manufacturers, carbon tech, climate tech, finance, global associations, and specialized advisory firms. Attendees will collaborate to drive the net zero transition of the cement sector towards a more sustainable future.
Over the two-day conference, attendees will experience an array of content, roundtables, breakouts, and exhibitions that aim to challenge perceptions of the next generation cement industry. The conference will focus on sustainability and decarbonisation of the cement industry from different viewpoints such as strategy, technology, investment, and digital maturity.
Terry Pavlopoulos, CEO CemBR Group, commented: "The task of decarbonising the cement industry may seem daunting, but it is one that the sector is fully committed to overcoming. With a plethora of new technologies, initiatives, and solutions available, it would be unwise to ignore any of them. The Green Cement Conference provides an unparalleled opportunity to explore, discuss, debate, and assess these ideas and technologies. By working together and sharing our knowledge, we can pave the way towards a more sustainable future for our industry."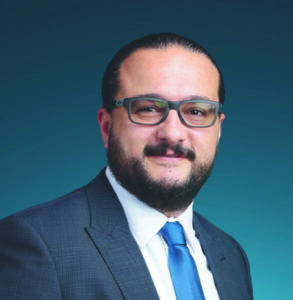 Amr Nader, CEO A3&Co, added: "The future of cement plants hinges on adopting closed loop designs and incorporating new features that make use of climate tech and carbon tech innovations. The decarbonisation move is essential as the cement sector represents the most voluminous and energy-intensive part of the chain." He explained: "By reducing dependence on fossil fuels and utilizing waste-to-energy concepts and industrial by-products as Supplementary Cementitious Materials (SCMs), circularity can be increased, thereby preserving the planet's scarce resources."
In the digital age, AI is driving the transition towards Digital Maturity, accelerating the shift by improving performance and facilitating data-driven operations with operational expenditure (OPEX) based investments. The forthcoming conference will focus on the building blocks, technologies, and innovations that will shape the future design of cement plants, with a particular emphasis on the transition ecosystem. This includes considerations such as carbon tax, ESG factors, and green investments, as well as the integration and inclusion of climate and carbon tech innovations into the cement sector.
The Green Cement Conference is the first of its kind, as it brings together investors, cement plant technology, and climate tech, all under one roof. The conference promises to make a significant contribution towards achieving a more sustainable cement industry.
Registration is now open, and interested parties are encouraged to visit the event website to learn more and secure their spot at this ground-breaking event.
Visit event registration page:https://cembrgroup.com/event/athens-2023/