MOIRA – latest March launches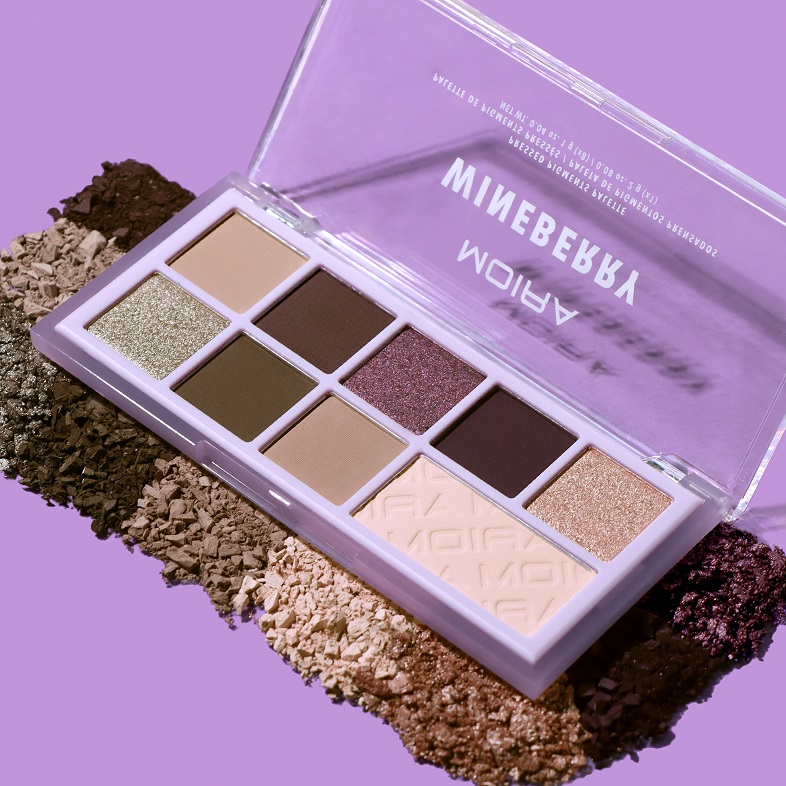 Based in the thriving cities of Hollywood and Los Angeles, MOIRA just debuted their much-awaited March Makeup Collection. Even if you have an enormous makeup collection, curating a travel kit is a skill in and of itself. Here are our top tips on what to put in your travel makeup bag. The ideal treat for you is provided by this carefully chosen collection of makeup palettes. Making use of the MOIRA March Makeup Collection, you may easily create gorgeous looks.
Total Match Duo Shadow
MOIRA Total Match Duo Shadow is a gorgeous dual-ended shadow with a liquid matte on one side and a beautiful shimmer on the other.
A product with great pigment payoff that is waterproof, long-lasting, and stays in place! You may now use six common colors to fully match your mood!
Cruelty-free vegan products without parabens, phthalates, sulfates, or gluten
HOW TO USE:
Apply to the inner corners and eyes using a brush or your fingers.
TIP:
Use our eyeshadow primer as a base for extended wear.
ON THE GO SERIES COLLECTION
You need our On the Go collection, which is the ideal small palette. Nine must-have shades of highly pigmented ultra mattes and lustrous shimmers for long wear are included in each palette, enabling you to create next-level eye looks at any moment! Every day, all over the place!
Cruelty-free vegan products without parabens, phthalates, sulfates, or gluten
HOW TO USE:
1. Use Moira Eyeshadow Primer to prep the lids.
2. For the best color payoff, apply shadows with flat, harder brushes, and for blending, use fluffier brushes.
3. To line the eyes, use tiny, angled brushes.
– Wineberry Pressed Pigment Palette
-Golden Treasure Pressed Pigment Palette
-Little Stars Pressed Pigment Palette
Double Ended Gel & Liquid Liner
The MOIRA Double Ended Gel and Liquid Liner is applied smoothly and is waterproof and smudge-proof. For all-day use, the highly pigmented gel and liner composition glides on smoothly to create dramatic or natural lines.
Cruelty-Free Gluten-Free Paraben-Free Sulfates-Free Phthalate-Free
HOW TO USE:
1. For optimum ink flow in liquid liners, shake well before use.
2. To achieve your chosen effect, position the ink pen at an angle and drag liner upwards to produce a bold look, or sweep the pen down the lash line to create a thin line.
Glow Getter Hydrating Lip Oil
The MOIRA Glow Getter Hydrating Lip Oil is a lip treatment that gives your lips a gorgeous shine while also making them healthier. Apricot oil, which is rich in antioxidants, coconut oil, and jojoba are used in the formulation to lock in moisture and keep lips soft and supple. Together, these components create a non-sticky solution that gives your lips the glossy, glass-like shine that moisturizing plant oils may impart.
Hybrid Makeup: A high-performance fusion of skincare and cosmetics for a radiant, healthy complexion.
Cruelty-free vegan; free of parabens, sulfates, phthalates, fragrance, and gluten.
How to use:
Following the shape of your mouth, dab Glow Getter Hydrating Lip Oil in the middle of your upper lip.
Fill in the entire bottom lip by gliding it on.