Pacific Channel and TRIREC Announce Strategic Partnership with Signing of Memorandum of Understanding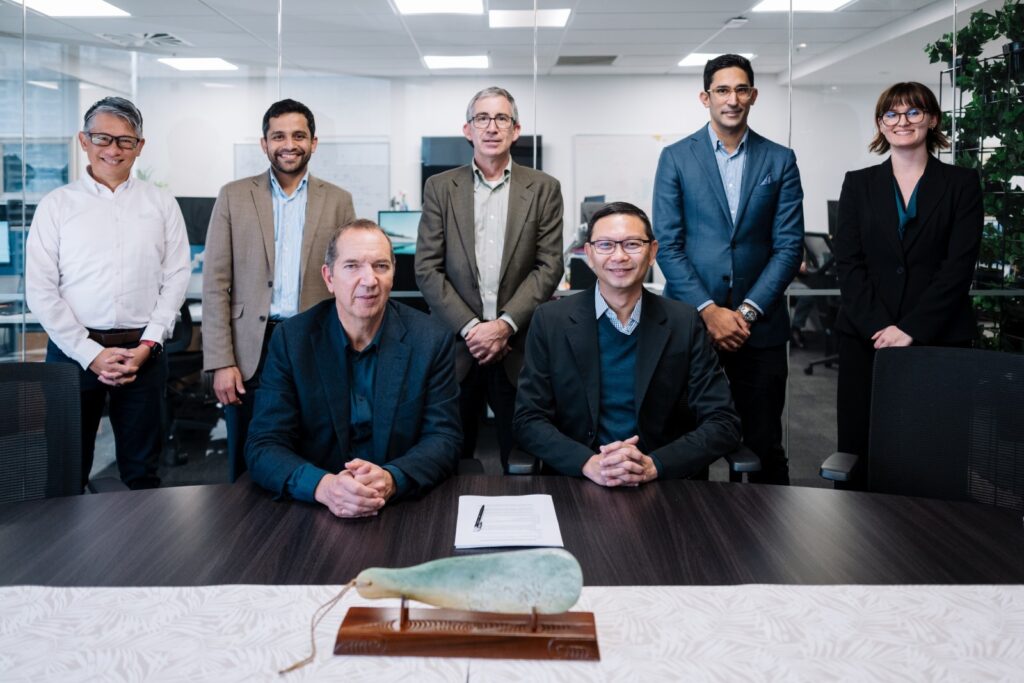 Pacific Channel, New Zealand's leading deep-tech venture capital company, and TRIREC, the pioneering Singapore-based venture capital fund focused on decarbonisation investments, are pleased to announce they have signed a Memorandum of Understanding (MOU) to establish a strategic partnership.
This collaboration aims to combine the unique strengths and expertise of both companies to drive innovation, foster growth, and unlock new opportunities in the rapidly evolving deep-tech landscape, with a specific focus on technologies that reshape the future of our environment.
The MOU sets the stage for an exciting collaboration that will leverage the experience, resources, and global networks of Pacific Channel and TRIREC to identify and explore investment in compelling deep-tech startups in New Zealand and Australia, solving some of our toughest environmental challenges. Both companies recognise the urgent need to address climate change and are committed to supporting technologies that can contribute to a sustainable and low-carbon future.
"We are thrilled to formalise this strategic partnership with TRIREC," said Brent Ogilvie, CEO of Pacific Channel. "Both organisations share a deep passion for identifying and nurturing exceptional talent and ground-breaking technologies that focus on the future of our environment. By combining our expertise and resources, we can enhance our comprehensive ecosystem to help accelerate the growth and success of the next generation of deep-tech startups.
"The collaboration encompasses three key pillars: deal sharing, knowledge sharing and branding. Importantly, it allows us to access a larger pool of capital to better fund NZ deep tech companies and by sharing global market intelligence and expertise, we can accelerate the roadmap to commercialisation," said Mr Ogilvie
"At TRIREC, we are committed to supporting the growth and development of climate-tech start-ups at a global scale, focusing on decarbonisation technologies that translate into impact, said Melvyn Yeo founder and managing partner at TRIREC. "We are excited to leverage our deep expertise in this space and partner with Pacific Channel in advancing the vibrant climate-tech start-up ecosystem in New Zealand and Australia.  Our vast industry expertise and global networks will provide start-ups with valuable resources to accelerate their expansion and fulfil their mission of creating a more sustainable future."
The signing of the MOU represents an important milestone for both organisations and reinforces their commitment to remaining at the forefront of the rapidly evolving technology landscape. By pooling their expertise and resources, Pacific Channel and TRIREC are well-positioned to identify, invest in, and nurture the next wave of disruptive deep-tech startups.