What's New with GoTo: New Integrations, Analytics, and an Improved App Experience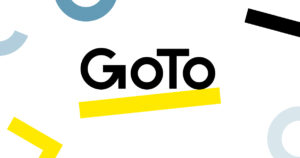 India, April 26, 2023 – GoTo, the company making IT management, support, and business communication easy with flagship products GoTo Resolve and Rescue, today announced dozens of new features across its products, helping customers and IT teams save time and money. These new innovations include a unique-to-GoTo integration with Rescue and Google Translate, centralized security management and insights, a unified end-user portal, and more.
As GoTo looks to support its customers' flexible IT management, support, and unified communications needs, the company is excited to announce over 30 new innovative features across its portfolio as part of a new, tri-annual release cadence. These new features include:
New powerfully productive integrations:
GoTo Resolve and Zendesk integration allows remote support session initiation and the ability to automatically track session information within the same Zendesk ticket.
Rescue and Google Translate provide a unique integration with real-time, multilingual support to customers with easy default language setup and customizable glossaries.
Make smarter data-driven decisions faster with advanced capabilities and insights:
GoToMyPC has centralized its security center dashboard to manage settings, improve device vulnerabilities, and view security scores to track improvements.
Streamline the IT and end-user workflows to enable better results with easier-to-use tools:
GoTo Resolve enhanced its IT helpdesk through a ticketing portal with advanced customizations and IT modifications based on workflow requirements. End-users can now access, comment, and monitor tickets in a centralized location.
GoTo Resolve Scheduled Automation allow teams to manage, update and secure devices at the right time with automation scheduling. Deploy software updates, system cleanups, log captures, or any scripts at a time that's best for end-users and IT.
"As the demands of our customers continue to evolve, GoTo remains committed to evolving and growing with them. Today we are delighted to launch a new tri-annual release cadence to package some of the significant milestones we have achieved in recent months," says Paddy Srinivasan, CEO, of GoTo. "These cutting-edge product innovations across GoTo Resolve, Rescue, and GoToMyPC will help our customers take productivity, savings, and usability to the next level while empowering businesses to make smart decisions and improve the overall customer and IT team experience."

"Productivity improvement is the most often measured key performance indicator for technology investment, followed closely by cost savings, end-user experience, and business process improvements," says Irwin Lazar, President and Principal Analyst, Metrigy. "With these enhancements across its IT management, support, and business communication applications, GoTo offers its customers the ability to achieve measurable benefits in all of these areas."