WOOT Factor Brand Architects foray into the world of luxury events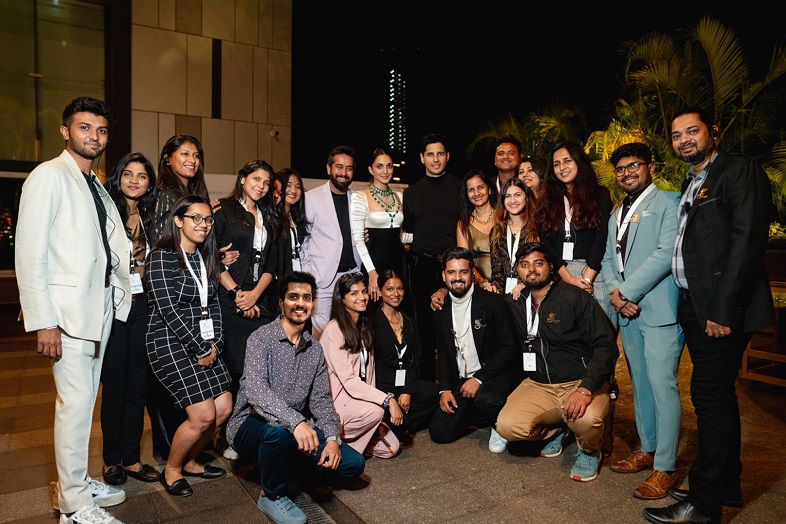 Mumbai, April 2023: Leading experiences and event planners, WOOT Factor – Brand Architects recently announced their entry into the thriving luxury event market. The decision comes after years of experience in event management, strategic communications, and experiential marketing, making them well-equipped to cater to high-end clients who value perfection, style, and class in their events. The brand's debut in this vertical was the much-talked-about wedding reception of actors Sidharth Malhotra and Kiara Advani, in Delhi and Mumbai.
This new venture will focus on creating memorable experiences with elegance and grandeur for clients, from the initial concept to the final execution. Their team of experienced event planners and designers will work closely with clients to curate customized events that reflect their unique tastes and style. They will offer an array of services under this vertical to ensure that aspect of the event is executed flawlessly.
Speaking about the decision, Smita Shah, Founder & Co-Producer, quoted, "As someone who loves to explore new horizons, I am thrilled to announce our latest venture into the luxury events space. At WOOT Factor, we believe that every event has an exceptional story to tell, and we strive to bring our passion for creativity and self-expression to every event we organize. We look forward to creating unforgettable experiences for our clients and elevating the luxury events industry to a new level."

Amit Relan, Founder and Co-Producer, further added by stating, "At WOOT Factor, we have been providing unparalleled levels of service and sophistication for years, and we are proud to bring this expertise to the luxury events space. Our foray into this market with the Sidharth and Kiara wedding reception in Delhi and Mumbai was a resounding success, and we strive to maintain the same level of quality across all of our projects. Our goal is to deliver high-quality events that exceed our client's expectations while upholding our superior standards of excellence.
With a history spanning 13 plus years, WOOT Factor – Brand Architects prioritizes professionalism and strives to maintain an exceptional standard of delivery, ensuring unparalleled quality in its products and services for both brands and customers. They have previously partnered with distinguished organizations such as the Godrej Group, Standard Chartered, ICICI Bank, Aditya Birla Group, YES Bank, and many more, all of whom would attest to the superior work ethic and quality of service the company consistently delivers.