"We are looking forward to adding a million users on the platform in the first 3-5 months" – Piyush Kulshreshtha, Founder & CEO, KhulKe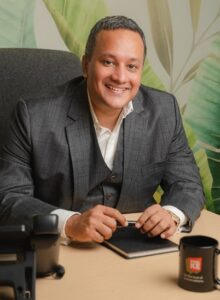 Interview with Piyush Kulshreshtha, Founder & CEO, KhulKe
Why the name KhulKe? What was the idea behind starting the KhulKe app?
KhulKe, simply means Openly. In India, this phrase is often used in a conversation when people want others to speak freely, clearly, and in detail so that others in conversation can make sense.Social media has one of the biggest influences on human society today, so much content is getting generated and consumed and yet, nobody visits social media to make sense of things.Information (sometimes unverified), fleeting remarks from all & sundry, targeted trends, and a lot of such unpleasant behaviour is very much an integral part of the social media experience. Even the best of the minds slips into such behaviour from time to time.
We identified that the structure and approach of social media platforms have a lot to contribute to such mass behaviour and if a conversational platform where culturally users are encouraged to engage in meaningful, powerful conversations with each other's, where the conversations are moderated by users themselves, then there is certainly a large no of users and communities who would be interested in coming together on KhulKe.We do have other features like microblogging, private messaging, and a short video timeline. We will shortly introduce India's first Video-based meeting software, which will be embedded within KhulKe in the early days.
How do you compare KhulKe with apps like Twitter, Instagram, Koo, etc.?
KhulKe as a platform integrates far more products than any of these platforms. We are proud that all of it has been developed by Indian Developers sitting in India, with funding from Indian Investors in a venture founded by an Indian.
Some key products on our platform are:
RoundTable: Where users can have topical, time-bound, moderated conversations along with a set of audience and use it for podcasting live, interactive sessions with the audience, uploading recorded videos of any length
TownHall: This is our microblogging feature that all social media users are familiar with. The only additional aspect here is that users can upload documents along with images, audio, or video.
Yapp: This is our private messaging feature where one-to-one chats and audio, or video calls are possible. In a few weeks, group chats along with audio or video calls will also be available. Initially, users will be able to use this product only with KhulKe users and in a few months, they will be able to connect with their Mobile or Email Contacts as well
Snip-It: This is our short video timeline where users can upload up to 2:30 mins videos, we hope a lot of informative and DIY videos will be seen in this segment
Meeting: Our in-built video-based meeting service, which is as yet unreleased, and unnamed, will be out in the coming weeks or a month
From the range of products integrated on KhulKe, you will find that our entire approach to social media business is very different. This is beyond just status sharing, this is about conversations amongst communities in public and private, casually, or formally but always meaningfully. And that's why the microfeature on these products will also appear to be well thought out
We are new, and we hope users will find value in such participation
How does KhulKe strategize to continue to differentiate?
The key differentiator for us will be the management & product development approach. We consider ourselves custodians of Free Speech. We are not here to project our ideologies and outlooks. The platform is meant for people, it is meant for communities and apart from the Laws of the Land, KhulKe as a platform will prefer to refrain from complicated Community Guidelines. Instead, we will continue to encourage users to moderate conversations themselves.
Tell us something about the revenue model of KhulKe
Advertising, Sponsored Conversations, CRM, Advisory Services, User Collaborations for Work, and a few other such revenue ideas are being worked upon by our team, but first steps first, at this point we are focusing on establishing our user base.
Any capital raise you are looking at?
We are looking at raising our second round very soon. Our product has to reach the gully-mohallas of India and that will require a considerable investment.
What are the challenges you have been facing in making KhulKe popular in India?
We have spent the last many months testing the platform technically as well as for User Experience, Content, and Marketing. We have gained immensely from these experiments and all the learnings are being implemented in various areas. The product is available in public, anybody can check the content on the platform without the necessity to sign-up. A strong rollout plan is being put in place and you will see our advertising campaign very soon.We are confident that millions of users will want to be part of such an evolved concept.
What are your plans ahead?
We are working on our launch campaign as we speak and thereafter gearing up for the second round of fundraising. We are looking forward to adding a million users on the platform in the first 3-5 months.We are also looking at rolling out a campaign for inviting a large number of content creators who can match our vision for good quality & meaningful content with simple language and interactive formats. An exciting early-stage monetization plan is underway.