This Menstrual Hygiene Day, Glad U Came & Carmesi Join Hands to Spread Awareness on Menstrual Hygiene for Children in India
India, 19 May 2023: Glad U Came, an award-winning PR and Influencer Marketing Agency, in partnership with Carmesi, a period care brand, proudly announces the launch of #TeachThemYoung, an initiative aimed at educating children and pre-teens on the importance of menstrual hygiene. The brands seek to create awareness and break the taboo surrounding periods through impactful conversations at a young age.
It is imperative to have the right conversations at an early stage for children to grow up unafraid with the ability to openly discuss questions about menstrual hygiene plaguing their young minds.
Given the change in role models and content consumed by children and pre-teens, #TeachThemYoung will collaborate with like-minded content creators and influencers to impart education and have open, honest discussions on menstrual hygiene. The initiative will include social media content pieces, influencer collaborations, and celebrity activities to amplify the message. The focus will be on providing comprehensive menstrual hygiene education to help children develop healthy habits and reduce the stigma surrounding periods. The Carmesi website will also host The Period Guide for additional information on menstrual hygiene.
An advocate for safe periods, Tanvi Johri, Co-Founder, Carmesi, said, "Growing up, I noticed women suffering from period-related issues, but none of us were aware of the solutions because we rarely talked about periods – especially with the men. With time, I realized this stemmed from a lack of understanding about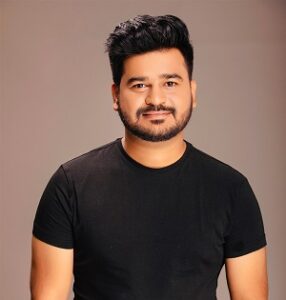 menstruation and its challenges. Sometimes there are simple solutions to the problems women experience month after month, and starting the conversation early with your kids or the children around you is important. It will empower a whole generation to be aware, discuss, and have the ability to understand their menstrual health and well-being."
Speaking on the initiative, Maddie Amrutkar, Founder of Glad U Came, shared, 'I believe education is the key to breaking the stigma surrounding menstruation. Through our partnership with Carmesi, we hope to empower children with knowledge and resources enabling them to manage their menstrual health with confidence and dignity.'