MediBuddy and Indel Money Collaborate to Bring Unique Health Coverage and Products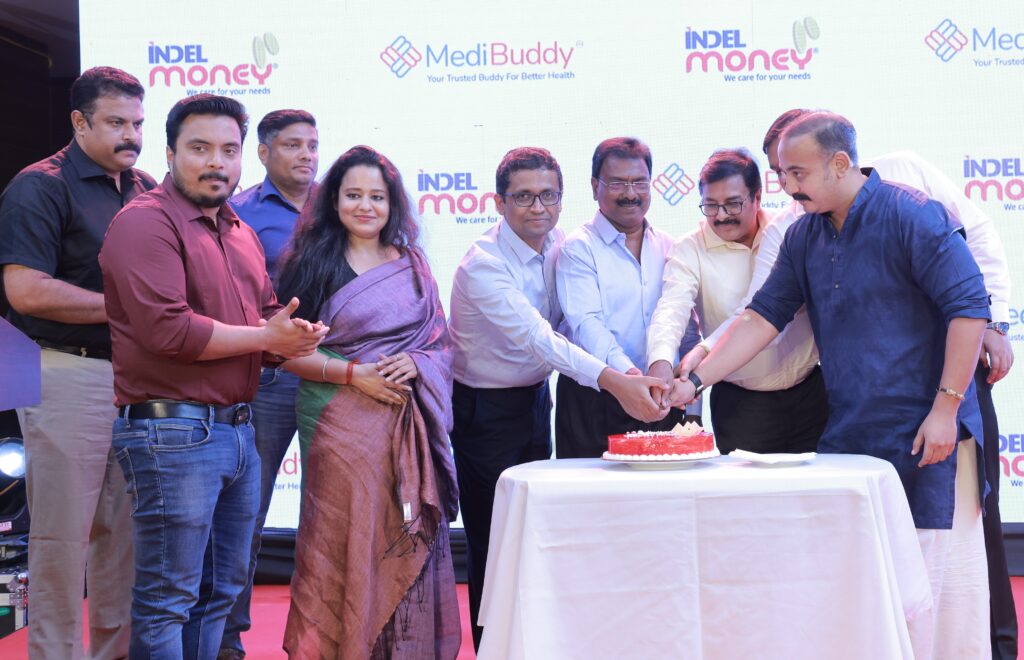 India, 18 May 2023 – MediBuddy, India's largest digital healthcare platform, has launched unique health cover and other products in partnership with Indel Money Limited, a leading gold loan Non-Banking Financial Company (NBFC) in India. This partnership will provide Indel Money Gold customers with access to a range of healthcare services, including unlimited General Physician consultation, health check-ups, and lab benefits up to Rs. 1000, and free delivery of medicines.
This unique health cover and other products are designed to provide financial support to users during medical emergencies, as the rising cost of healthcare in India makes it increasingly important for individuals to have comprehensive financial support. It also aims to fill the gap by covering out-of-pocket expenses and primary healthcare expenses for customers.
Speaking about the partnership, Satish Kannan, Co-Founder and CEO of MediBuddy, said, "At MediBuddy, our unwavering commitment to delivering top-notch healthcare solutions throughout India is further strengthened through this strategic partnership with Indel Money. By joining hands, we aim to address a critical challenge faced by individuals during medical emergencies – financial constraints. Through the introduction of our unique health cover, we will be able to provide a comprehensive healthcare solution. Our partnership will enable us to reach out to the maximum number of Indians possible, serving beneficiaries across Indel Money Gold's vast network of 234+ branches, and take a big step towards realizing our goal of making quality healthcare accessible to all."

Commenting on the same, Umesh Mohanan, ED & CEO of Indel Money said, "Our partnership with MediBuddy represents a major milestone in our efforts to provide the customers with a holistic set of financial and healthcare services, particularly those in rural areas who have limited access to quality healthcare. We believe that MediBuddy's expertise in digital healthcare will enable us to better serve our customers and provide them with additional benefits. Our combined efforts will enable us to offer top-notch services and the best possible value to our customers."
By partnering with Indel Money, MediBuddy will leverage its expertise in healthcare technology to provide customers with quality healthcare services. Under the terms of the agreement, MediBuddy has signed an addendum with Indel Money Gold for the new product, which will be promoted across the 234+ branches pan India of Indel Money Gold. This partnership will further strengthen MediBuddy's reach in the southern region of India by gaining a strong foothold and market share in Kochi, Kerala. Additionally, MediBuddy will have the opportunity to explore further partnerships with other prominent NBFCs in Kerala, thereby boosting healthcare accessibility and affordability to a broader section of the population.